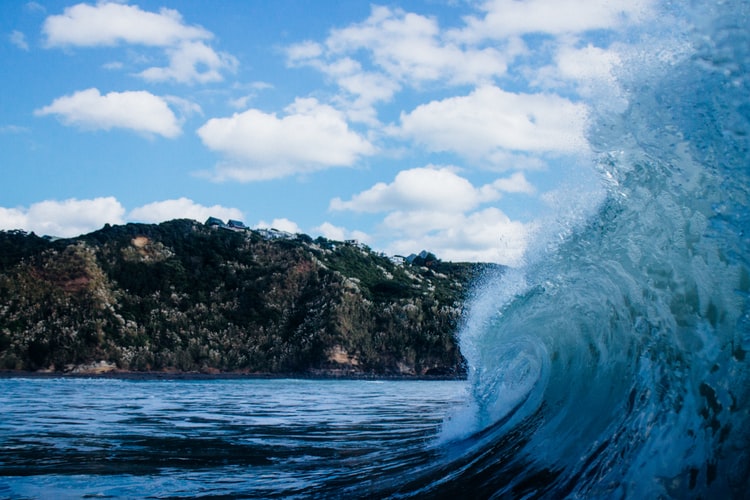 Sustainability + Surfing + Technology = Win Win
Let's face the facts many surfing products fall way short of being a.) environmentally friendly and b.) ethically sourced. In its race to the bottom to offer the most competitive pricing, manufacturing processes have been outsourced to wherever the lowest wages offered are. This has led to the expectation from consumers that surf products should offer a certain level of high performance and be realtively cheap. Often it's not questioned where this product has originated from, how much carbon dioxide has been released into the atmosphere from production and transportation and what the composition of materials are.
We believe that we can all make better decisions. We have to accept that these cheap prices always come with a hidden cost. Through blending sustainability with the DIY ethos of surfing and combining technology we are creating a win win situation for all. All the products we sell have to meet our very high standards and each product has the perfect balance of sustinability and technology involved. We do not outsource our manufacturing process to places like China or Thailand. We minimise the supply chain as much as possible, everything we source is done in Europe and Europe only. We uese the latest manufacturing equipment and technologies to produce the best quality surf products in the world.
Alternative Materials
We're not big fans of industrially produced surfing products because they almost always contain some types of chemcials. It's why we look to alternates such as bamboo, cork agglomerate and recycled PET plastics amongst other materials to produce our products. With our cork traction pads the great thing about cork is that it's an extremely versatile, durable and biodegradable material. So when the time comes to replace your traction pad you can be condifent in the knowledge that cork is a much more environmentally friendly material than its petrochemical counterparts.
An Ever Growing Quiver of Boards and Accessories
Initially we started with our sustainable surfing fins, but we soon realised there was opportunity to expand into other surfing accessories and hardware and offer better choices for surfers. Now, we don't just sell our recycled plastic surf fins, but we have partnered up with other cool surfing brands around Europe to offer what we feel are the best environmentally friendly and highest quality products on the market. We're really excited to share with you products we use ourselves and products that have minimal impact on the environment. At the moment these include:
Surfing Fins
Surfboards
Cork traction pads
Bamboo Wax combs
We hope in 2020 to continue expanding our range and to become the #1 eco surf online marketplace
To buy any of our sustainable surf products simply visit our online store.