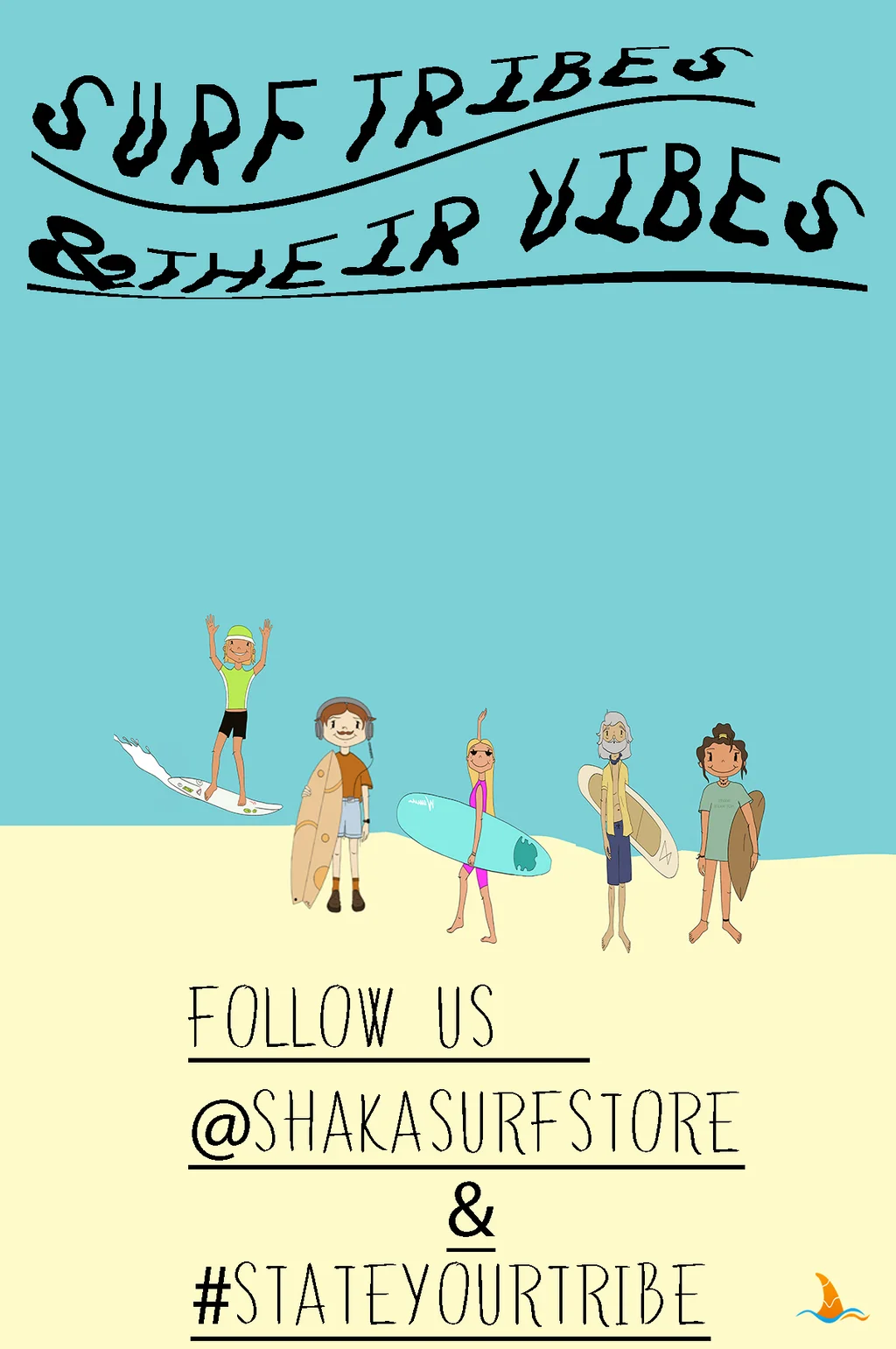 It's time to take surfing less seriously, that's why we've put together this fun little Ebook we've some of the main types of surfing personas around these days. 
This is just meant as a little bit of fun, after all let's face it we all need a bit of cheering up in the face of a global pandemic, climate change threat of nuclear war etc.
But, more imporantly what surftribe do you idenify with? Are you an ultra cool surfing hipster? Or perhaps you're an Ol' Timer recounting stories of a wild and uncrowded Indo surf trip in the 70s. Or perhaps you identify more with being a Kook having recently taken up surfing? Whilst I've been surfing a number of years, I certainly have my kook days. Perhaps like me, you identify a bit with more than one tribe? 

State your tribe, by following us on Instagram: @shakasurfstore and letting us know which persona fits you best.