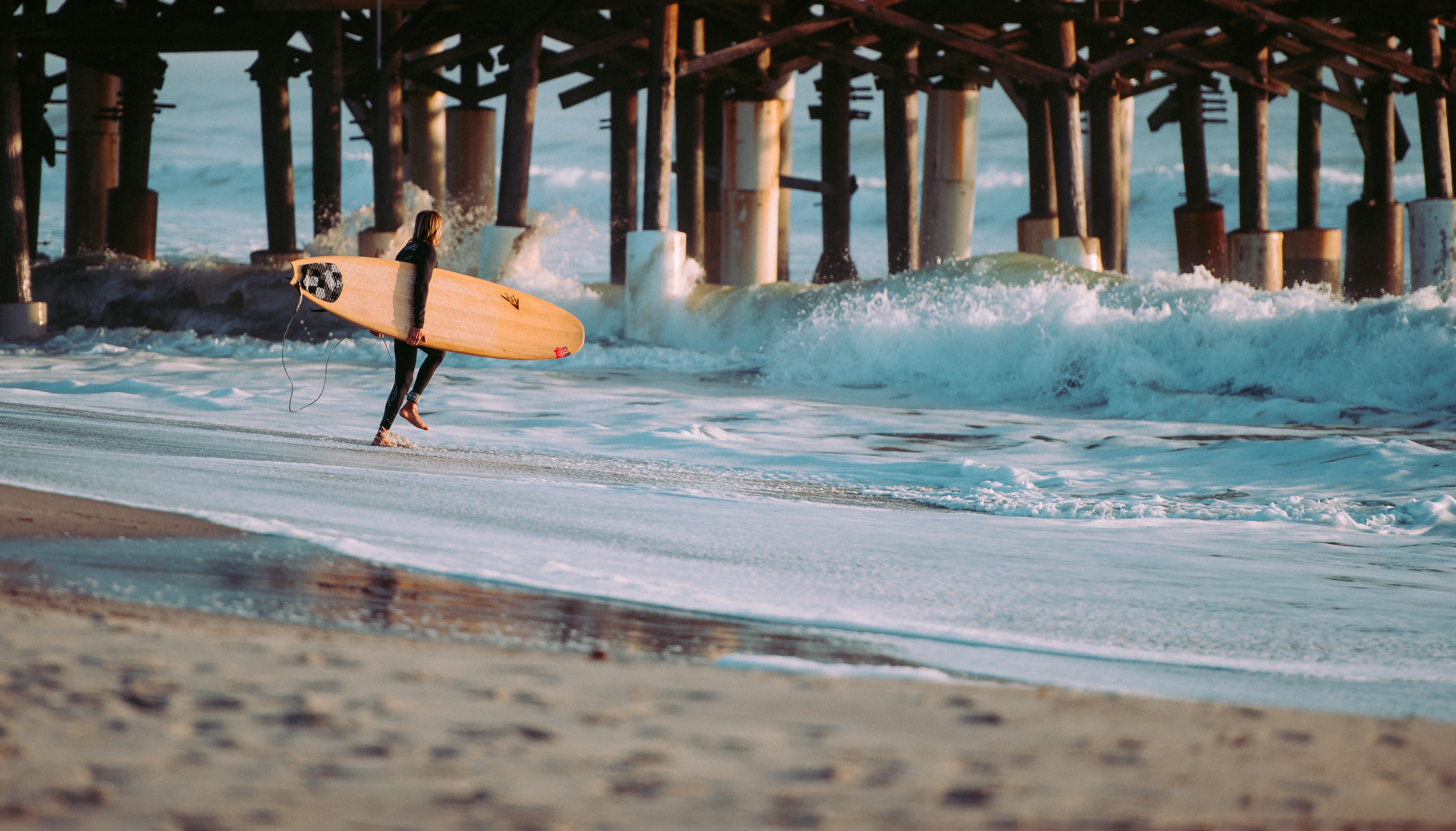 Thinking about a new surfboard in 2021? The range of surfboards for sale can be a bit overwhelming. Sharp Eye, Firewire, Pyzel, Lost, JS Industries, the list goes on. These brands are of course well known for high performance boards, very light, low literage and great for shredding. If you're in the UK, and after any of the aforementioned brands look at surfboards Akewatu England, they have a great supply of new and second hand boards for sale.  

But, we're not all shredders like Gabby or John John so what's on offer for the average shortboard surfer who most of the time only gets to surf 2 - 3ft onshore sloppy waves? In this instance the mid length surfboard is the perfect choice. It satisfies all the usual criteria that is front of mind for the average surfer:  having the most fun - check, getting more waves - check, improving your level & comfort in the bigger stuff - check, and easy to manoeuvre - check. 
Many surfers, especially at the beginner and intermediate level, are worried about losing control of a bigger board, with a busy lineup at your typical beach break we can understand this concern. A mid-length is that happy medium between performance and styling, and can be controlled more easily than a longboard. Of course, it depends on who's standing up on the board, but with a mid-length if you do wipeout you'll be able to control it better than a 11ft+ longboard. 
So what classes a mid-length surfboard, and what to look for when buying one?
A mid-length surfboard is similar to a minimal. It's typically between 7ft and 8ft, lots of volume and usually has a 2 + 1 fin configuration. Unlike a minimal it allows for quicker progression in surfing, and more manoeuvrability. When you're looking at buying a mid length, pay attention to the rocker, concaves and rails. There's usually a single concave in the bottom, sometimes single to vee to allow for more speed and lift. A medium sized rail will give the board plenty of float and buoyancy and make paddling into waves that bit easier. A thinner rail in the tail will allow the fins to be engaged more and offer more agile performance when it comes to manoeuvring. It's worth checking out what mid-length surfboards for sale your local surf shop have on offer and what they advise for the kinds of waves you usually surf. 
As for the kinds of conditions you want to be surfing a mid-length that all depends on personal preference. Mid-lengths are great for smaller sizes, as well as those bigger overhead days, but it's a matter of how comfortable you are and also choosing the right board for the right conditions. When it's double overhead, I'd probably be looking more at a semi-gun than a mid-length but that's not to say you should rule mid-lengths for overhead to double conditions. 

If you're only used to duck diving shortboards a mid-length might be harder for you to duck dive, depending on length. So it's a good idea to practice some turtle rolls, so that you can clear those big sets easier and get out back. Remember our ECO Egg is a great mid-length surfboard for sale, and suits all levels and is a good sustainable alternative.