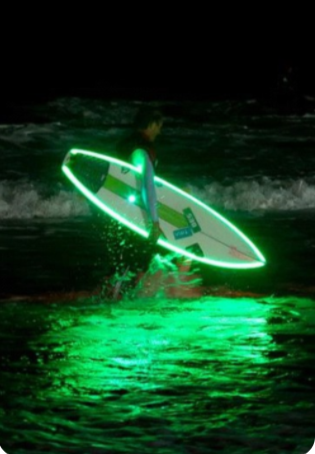 Every surfer wants to have a good variety of surfboards to have in their quiver, so that when the conditions change they have the perfect board for the day. But, many of us don't have the luxury of getting boards for free from their sponsors so we have to scrimp and save to buy surfboards. I would trade my surfboards in Australia to get some cash together to buy a new one. If you're in Oz, you'd do well to look at surfboards Akewatu Australia as they offer a good range of new and second-hand boards at affordable prices. 

There's a few things to bear in mind when you're buying an Australian surfboard either online or through a shop. The first thing to look for is, of course, dings and repair jobs. In the case of previous damage, you're looking for a professional repair job that will mean you'll be confident that no further damage or water seeping into the foam is going to happen. Another thing to look for is the amount of discolouration due to leaving out in the sun, such boards don't hold their value if you plan to resell at some point. Then, you want to pay particular attention to the tail of the surfboard, and the fin box - making sure that there's no damage to them and it's still easy to secure fins in them. 
Some Australian surfboard shops offer the option of trying before your buy, which is always a good idea. The worst thing is buying a brand new board and then finding out it's doesn't meet your expectations and you don't feel comfortable riding it. We've all been there before. So a test drive, if on offer, is always recommended. You'll be able to gauge quickly how it performs, how much manoeuvrability it offers, how responsive rail to rail surfing is, speed, paddling, lift etc. You probably don't want to go out in too heavy conditions in case the board gets damaged on rocks etc. and you have to pay for damage. It's probably best to test drive at your usual beachie on a small sized day rather than a building swell. 
After you've test driven your new surfboard, the next stage is going back to the shop and seeing if there's any wiggle room for the price. Often, there's not a lot of wiggle room that surf shops can offer, especially if there's any existing discount in store already. But, pay attention to any minor defections that sometimes happen as boards are transported from factory to retail space, and if there are, it may be worth asking for a small amount off the final price. 
With the global pandemic ongoing, surfboard shopping on a budget is often taking place online but if your local Australian surfboard shop is open then why not pay a visit and use some of our aforementioned tips to grab yourself a bargain! Be sure to also check out what second hand surfboards they have on offer, if your budget is really constrained. Rehoming a pre-loved surfboard is something we can definitely get behind as well.