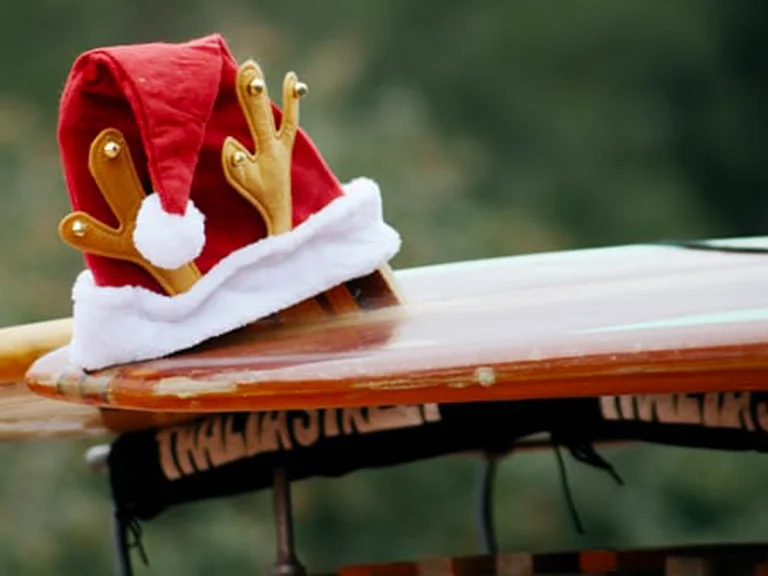 We've seen it all from flight bans, mask wearing becoming the new 'normal', surf bans and then surf allowances, unique virtual surf event formats which were proud to sponsor (Surf Web Series), trying to keep fit at home, through to US election results and Brexit conundrums.
I'm sure many people can't wait to close the chapter on 2020, and see in the New Year on better footing. For us at Shaka Surf 2020 has had it's ups and downs, it did provide a good opportunity for us to redesign our site and make some improvements to our product catalogue. It also saw a new collaboration between us and Yuyo surf to work on the ECO Egg, a 3D printed environmentally friendly board made from recycled medical waste plastics - of which the first model was finished last month, and we're now taking orders on. We're really stoked on this board and think it's a great board for anyone who needs extra volume and a bit of weight under their feet. For this reason we reckon it's perfect for beginners but also intermediate surfers as well. We put all the gear we sell on the site to the test, and so if it's not something we're comfortable using then we won't sell it as simple as that. Also, each product has to meet our sustainability criteria and we have to make sure our customers are getting a great quality product that we know has been made without further impacting the environment.
In terms of surfing, unfortunately this year has resulted in less time in the water for us, but we've seen a great run of swell towards the end of the year and managed to fit in a few good sessions when out of lockdown. We hope you've managed the same. This year I've not had a car and so cycling to the beach has given me a new perspective on things and has definitely made me a bit picker on when I go to surf and when I stay at home. That being said I'm not regretting the decision and really love hooking up my board to the rack and cycling to the local beachie. The good thing about Lisbon beaches is that you're never too far away from a wave.
I was discussing with a supplier last week, what this year has meant to us small businesses and how we see things going next year. With many businesses struggling, and even some well known names amongst this, we hope that this will give us smaller businesses a chance and hopefully open up the market a bit more. For too long it's been dominated by a certain few, and they haven't been keen on sharing their piece of the pie. We hope that consumers will start to question their purchasing decisions more, and looking to true green surf products, and not stuff that is marketed as 'eco' when it's obviously not. But more importantly, if anything we hope that people start to look longer term and examine the consequences of buying 'cheap' and from the major marketplaces and retailers. If something is more expensive than the mainstream brand perhaps there's a reason behind that? Perhaps it hasn't been made by child labour, or been shipped thousands of miles and countless tonnes of CO2 been emitted as a result of the supply chain. We must find a balance and also work towards educating friends and family about conscious purchasing.
This year has been hard, but light is appearing at the end of the tunnel. And it's important to remember there's always hope, here's hoping for a better future and better 2021.
Thank you to all our readers and customers. We wish you a very merry Christmas and Happy New Year!
Shaka Surf x