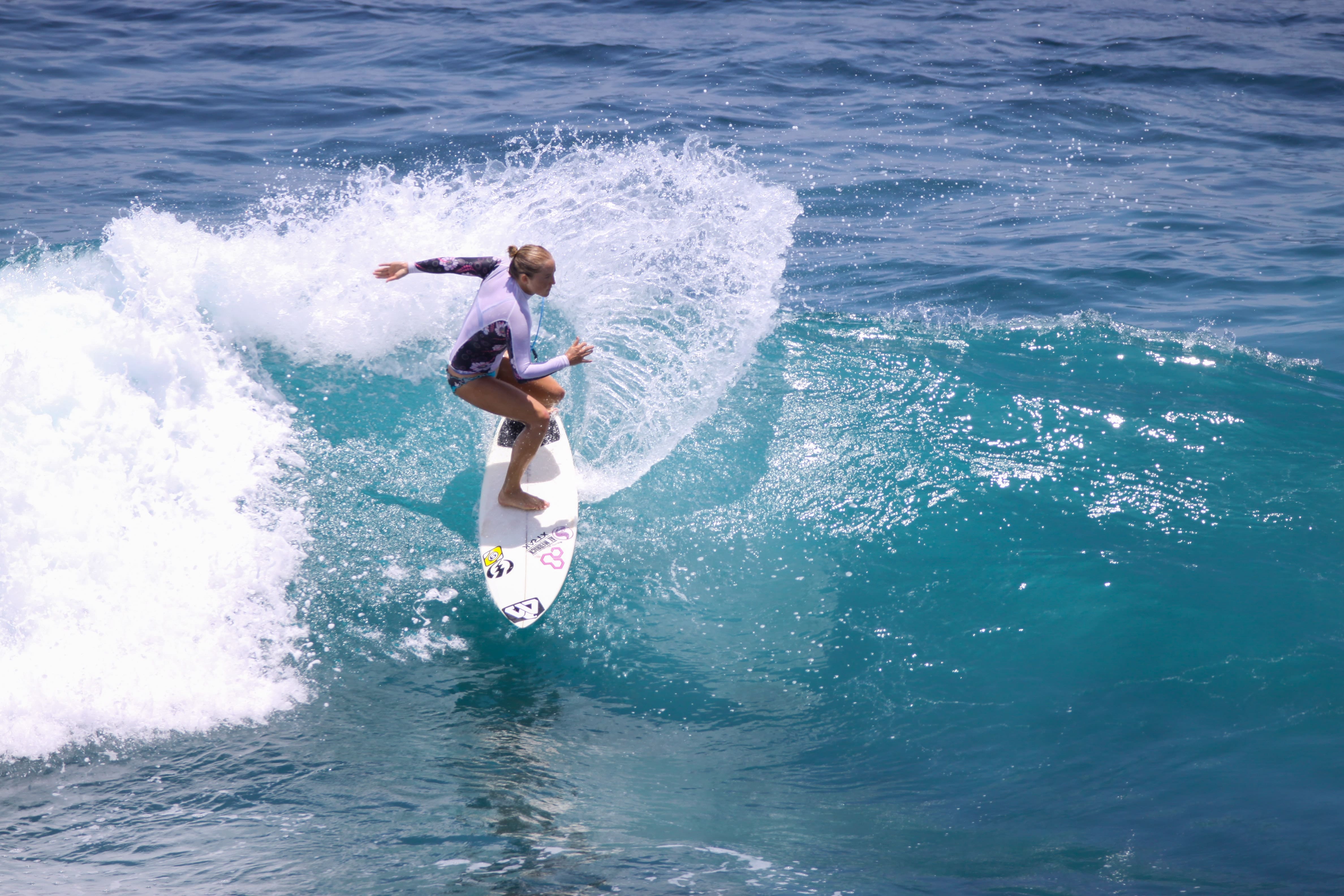 Women on Tour
You don't have to go back very long in surfing's history to find instances of where girls weren't even allowed to hit the water. To this day, there's some parts of the world where girls get hassle for entering the water. But, now the situation has improved greatly. There's an ever growing movement these days in modern surfing, to foster new talent regardless of gender. More women professional surfers are becoming household names. There's strong role models, and stories of women overcoming adversity to make it on the pro circuit.
Equal Prize Money
Not only are we seeing more women get into surfing, but they're finally being rewarded financially on the same level as men. The WSL has been key in this. Now, when professional women surfers compete on the World Tour, the prize money will be just the same as the men's. Despite this, on the lower ranks we can still see a disparity at a regional and national level. There's also the money top athletes earn from their sponsors and endorsements. Sponsors and advertisers will tend to pay more for the top men's athletes who might have more public recognition than top women's athletes due to the men's events still being given priority over women's. So even, the WSL has made big strides in improving things, until mens and women's events are run in the same way, same locations etc. there's still going to be some disparities. 
The Marketing of Women Surfers
The big brands are making lots of dollars from selling a certain type of image of female surfers to the masses. This is no doubt, because a lot of the Senior decision makers in the surf industry are by and large men and have been running the game for years and years. So it's going to take some time for the industry to transition to more progressive attitudes. It's very evident from perusing the big brands website, to digital and print ads, even movies that there's a typical stereotype being perpetuated. This sexual objectification of women is not exclusive to the surf industry of course. There's reasons to be optimistic and there's good role models out there for girls that are bucking the status quo. Role models such as Stephanie Gilmore who you'll never see wearing a skimpy bikini when she's competing, or Brazilian surfer Silvana Lima who comes from humble beginnings and refuses to try to conform to the 'model' image of female surfers many have. 
The Future of Women's Surfing
To summarise, we're seeing some positive signs for the future of women's surfing. More and more girls are taking up the sport, and the industry is starting to adapt. Women at the very top level are receiving equal pay to their male counterparts. Strong role models are shining through, but the industry still has some way to go to change their pigeonholing and diversify the types of women surfers they're marketing. 
Don't forget that April 8th is International Womens' Surfing Day, a change for us all to encourage women in the lineup and make surfing a more inclusive sport! Find out more here: https://www.internationalwomenssurfday.com/