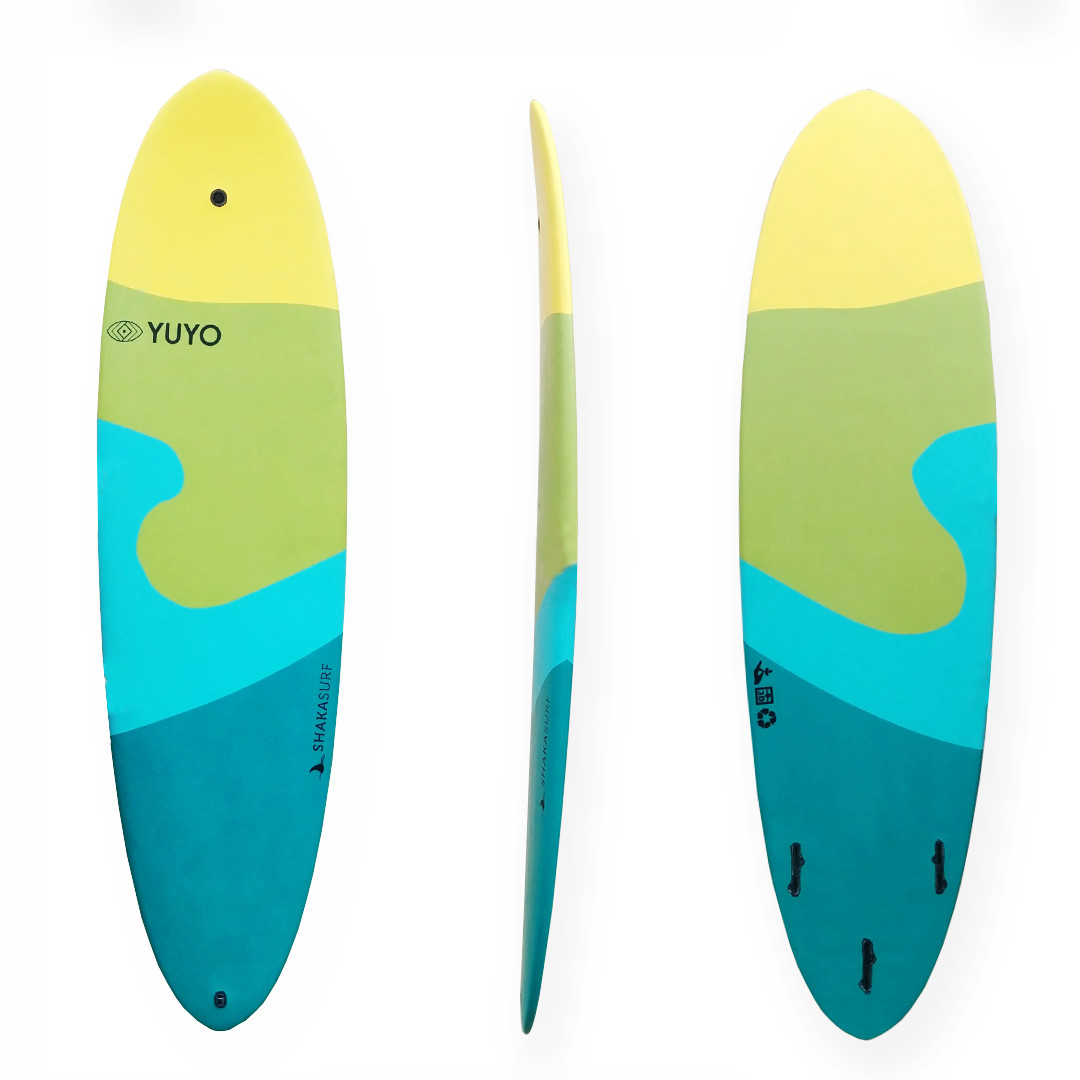 TL:DR; As surfers and ocean lovers we all have a duty to protect our playground. A lot of information has come to light about the use of petrochemical plastics in surfcraft equipment. More environmentally friendly products are being released onto the market. 
Seeing that most surfers and ocean lovers alike have a vested interest in protecting their ocean environments, one would assume buying a surfboard would be a "green" or sustainable option. Sadly surfboards made from sustainable and non-toxic materials haven't always been easy to find and it wasn't until the last decade that some shapers made the shift towards "cleaner" materials. It is no longer a secret that plastics and harmful chemicals go directly into our water sources, particularly the ocean, and that these delicate eco-systems are being adversely affected by our consumer choices.
Luckily in 2018, surfers can now pick up wooden fins and boards from their local surf shops, as well as"Eco-boards". Eco-boards are boards that now have bio-based blanks, bio-based and low-VOC resins, or sustainably sourced wood. In addition, wooden surfboard fins, or "skegs" are now an option instead of the all fiberglass/ resin alternatives. Although they still include small amounts of fiber glass and resin, wooden fins, such as, "The Twinny"-made by Future Fins, are incredibly sturdy, aesthetically pleasing and less-toxic than traditional alternatives.
As surfers our boards are our most prized possessions, but what many surfers may not be aware of is that most boards use polyurethane glassed in polyester resin blanks (the foam core of the board) and glassed with resin filled with VOC's (volatile organic compounds). Sadly, these materials are not the least bit friendly to the environment and are hardly sustainable. For surfers who already invest in sustainable gear, and even walk or bike to the beach, why should their surfboard choices be any less than "green"?
If you're interested in having a go at producing your own more eco friendly surfboards, we recommend researching plant based/bio based epoxy resins now hitting the market that replace the chemical alternatives. Although greener boards and fins are making their way into the surfing market, it is still going to take vigilance and conscious navigating on the part of the consumer.
However, if you're after real eco surf products, look no further than our range. We have a range of 100% sustainable surf products. Our eco surf fins are amongst our most popular products, made from recycled PET plastics and custom finished with a unique design. Always on the look out for pioneers in the surf industry who share our values we have teamed up with French brand Yuyo surf to produce 3D printed recycled plastics surfboards and currently have one model in stock which is perfect for all levels. The ECO Egg is suitable for all conditions from 1ft to 8ft and is a wave catcher, made from recycled PET plastics, 3D printed and then given the Shaka Surf design touch. We're currently taking pre-orders on these beauties with an estimated completion time of around a month.