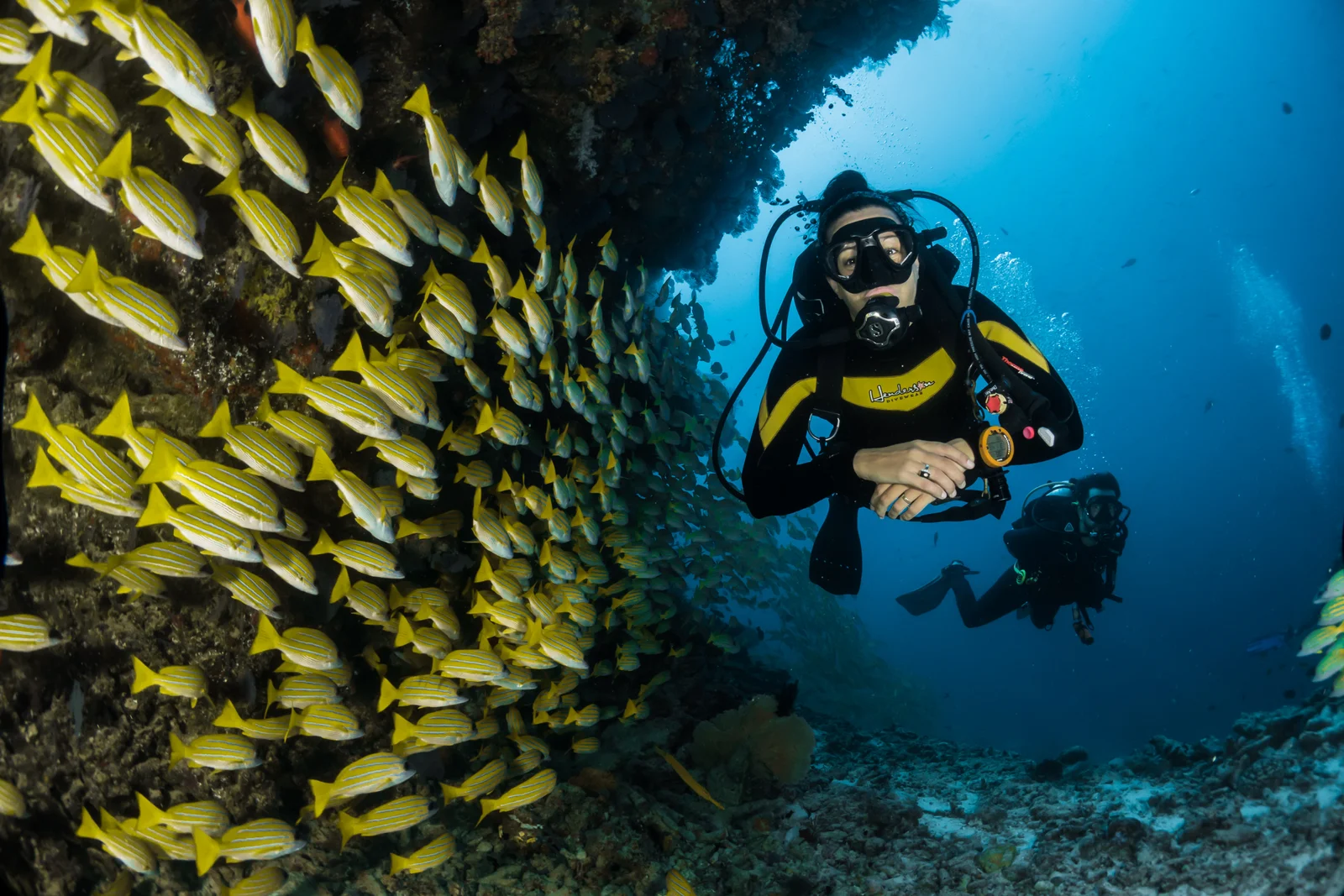 If you're a keen diver, you're probably concerned about the health and well-being of the oceans. After all, without beautiful clean oceans, we can't enjoy scuba diving. Unfortunately, some destinations which are popular with divers don't pay a lot of attention to the well-being of the marine life in that area.
When choosing a dive spot for your next vacation, it's time to think about selecting one which is known for its eco-conscious approach to diving. In such places, the local authorities have thought hard about how they can preserve animals and habitats that are threatened, and when you choose to visit them, you can be certain that you won't be causing any damage to the world's natural environment.
Here are some of the world's most green diving spots for you to choose from.
Hawaii
Several years ago, Hawaii was leading the way in banning plastic bags in grocery stores. A couple of years later, resorts stopped giving their guests plastic single-use straws. This just goes to prove how dedicated this state is to preserving its natural beauty. The Papahanaumokuakea Marine national Monument has half a million square miles of habitat underwater that surrounds the islands to the north west of Hawaii's main chain. Although you can't dive there, the habitat is home to 7000 different marine species and this means that the rest of the waters surrounding Hawaii are especially teeming with wildlife. Head to eco-conscious Hawaii on your diving vacation and you'll discover the joy of manta night dives at Kona – something which is only possible because of conservation efforts in the local area. The safe diving practices which are implemented here ensure that divers can see the stunning creatures without threatening or damaging them.
Bonaire
The first Caribbean national marine park was established in 1978 in Bonaire – something which was revolutionary at the time. Covering almost 7000 acres, this park protects marine life down to 200 feet and the Coral Restoration Foundation has long been active here working to regrow staghorn and elkhorn corals which once grew around the island. Bonaire is also home to the green sea turtle, which you can discover at Bonaire National Marine Park. The Sea Turtle Conservation Bonaire group is responsible for protecting these beautiful creatures and you can discover them on a diving trip here.
Monterey, California
Stay a little closer to home at the Californian coastline. Monterey Bay has its own national Marine Sanctuary which covers just over 6000 square miles of the ocean. It's home to many of north California's favorite dive sites such as Pinnacles of Carmel Bay, Monterey's Breakwater and Point Lobos State Natural Reserve's Whaler's Cover. Almost 300 miles of underwater habitat and coastline support an enormous amount of biodiversity and you'll see no less than 36 different marine mammal species such as blue whales, harbour seals, southern sea otters and Steller sea lions. There are lots of volunteers working here, and divers are encouraged to join the Monterey Bay National Marine Sanctuary's volunteer network every July for their annual fish count exercise which tracks the local population of giant sea bass, California sheephead and many more species.
When you're preparing for your diving vacation, you also need to take great care that your actions won't be destroying or threatening any of the natural environment that you're keen to discover. Make sure that you don't interfere with any of the creatures or touch any of the delicate corals under the water. It's important to observe without interaction so that both you and the creatures can stay safe.
Make sure that you are also well prepared for your trip. In some of these areas you may find that there is no equipment available for hire or purchase when you arrive. That means if you've left some key item behind you won't be able to get in the water for your amazing diving experience. You don't want to miss out, so make sure that you have everything packed for your adventure in your suitcase before you set off. This article will tell you everything you need to know about choosing the right equipment for your trip so that you don't forget anything vital. Why not set off on a motorbike adventure at the same?