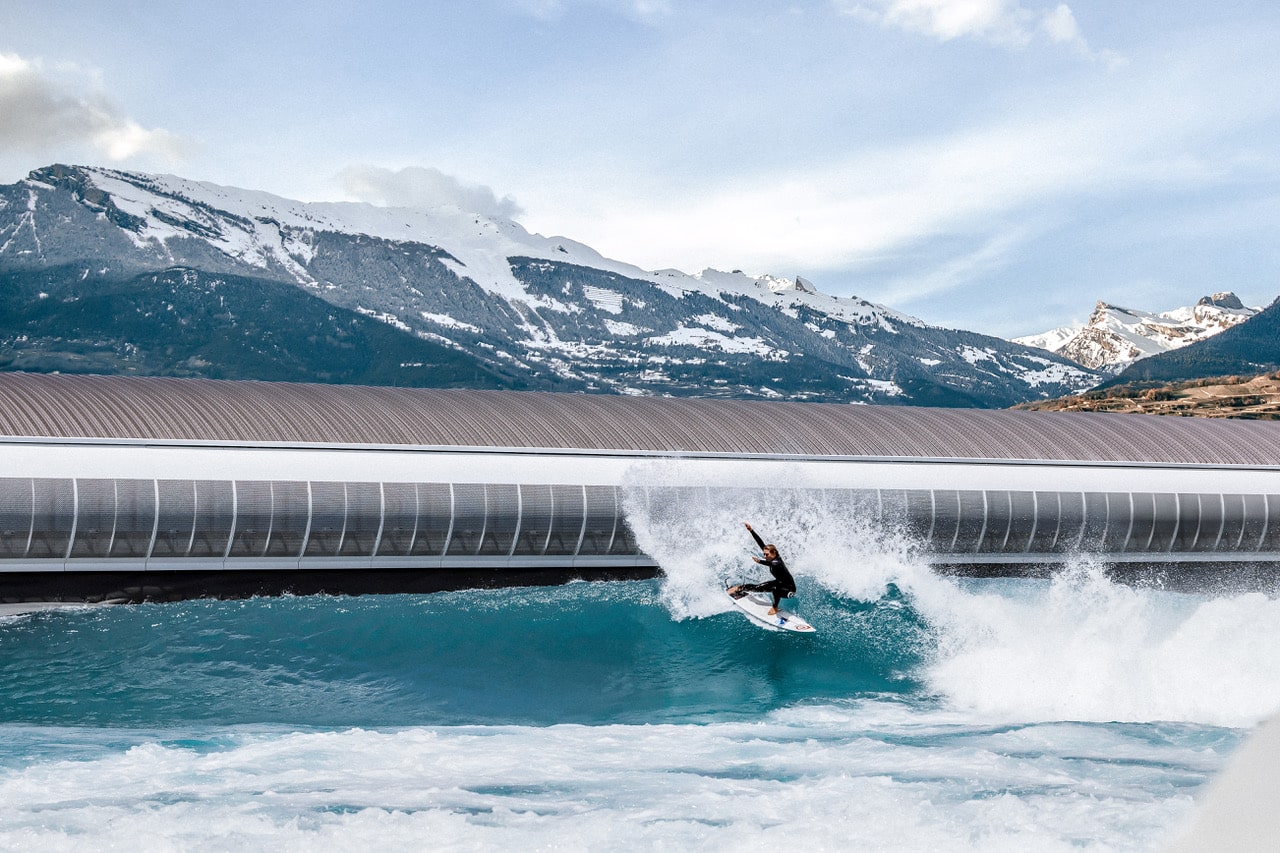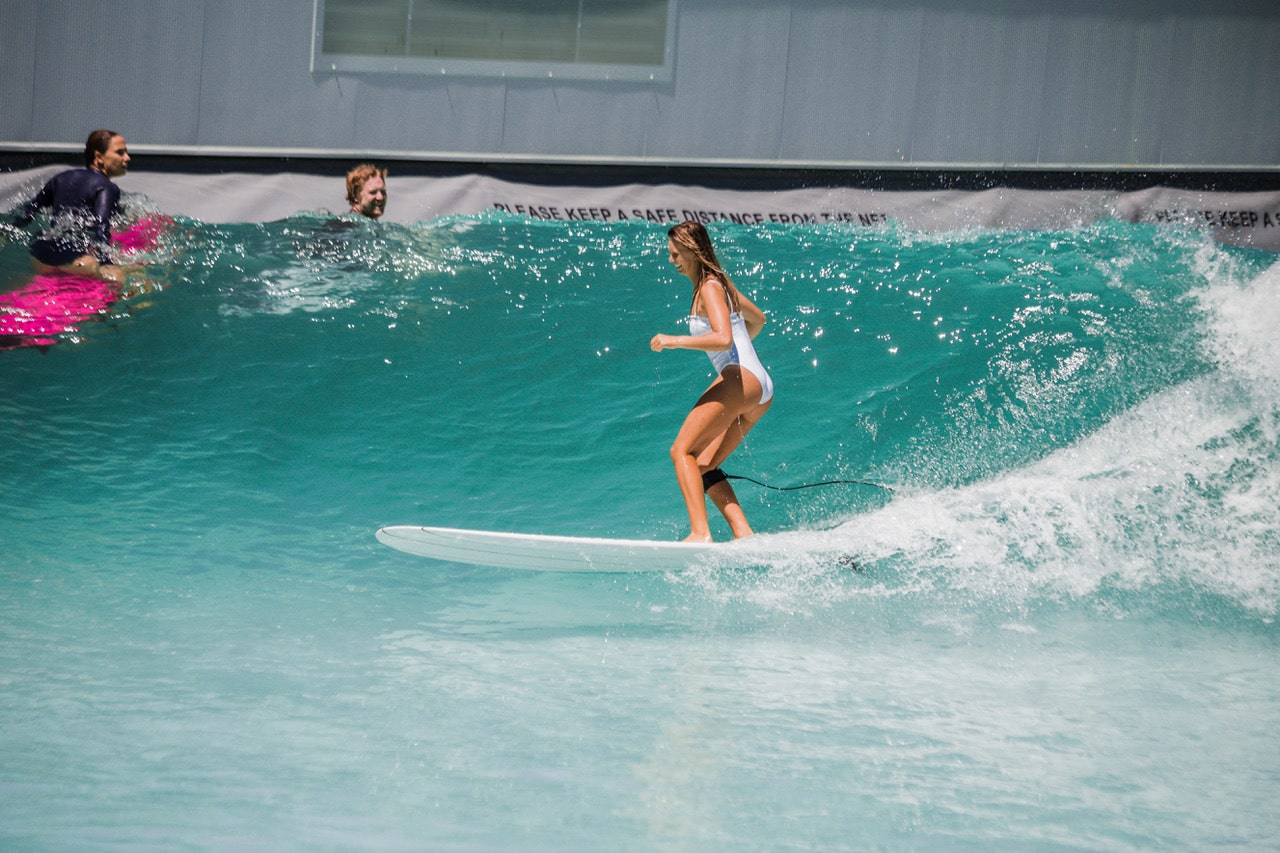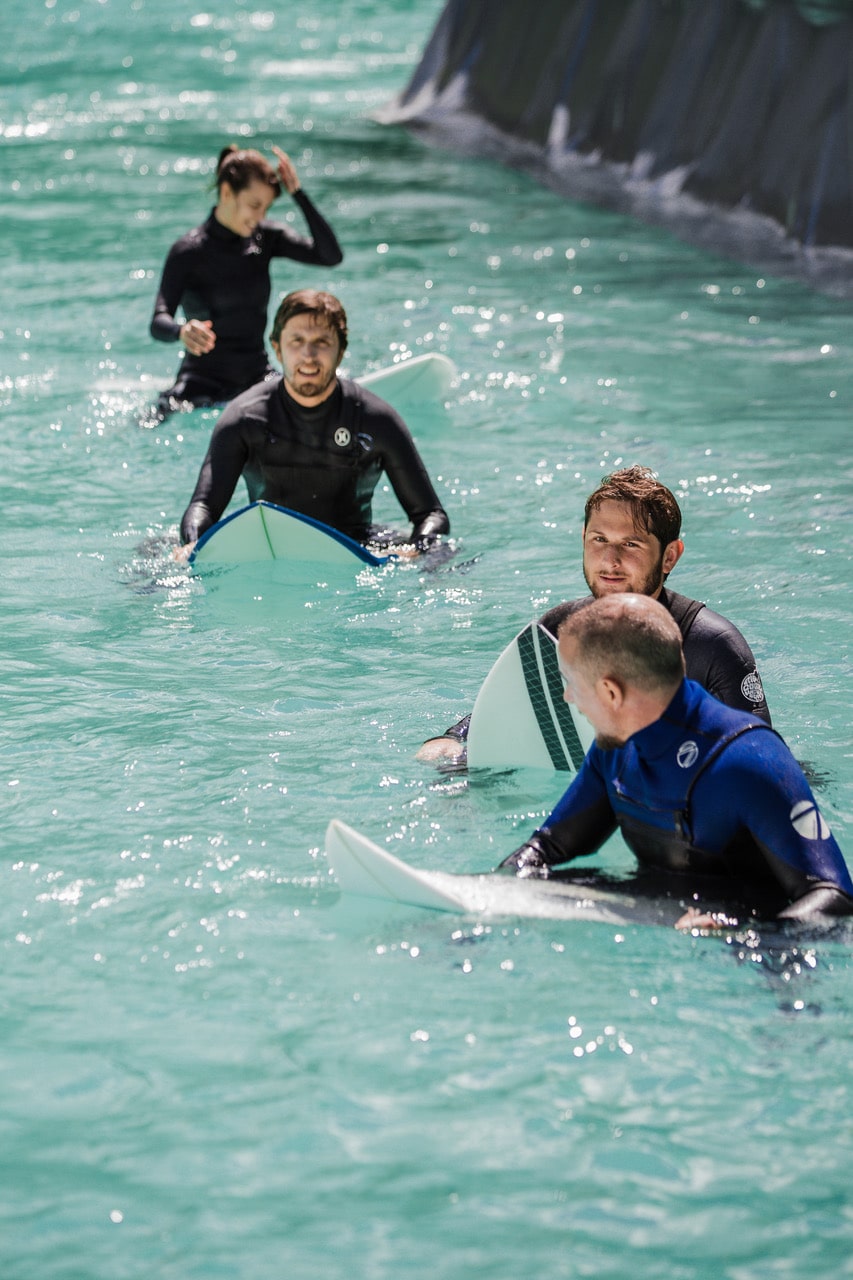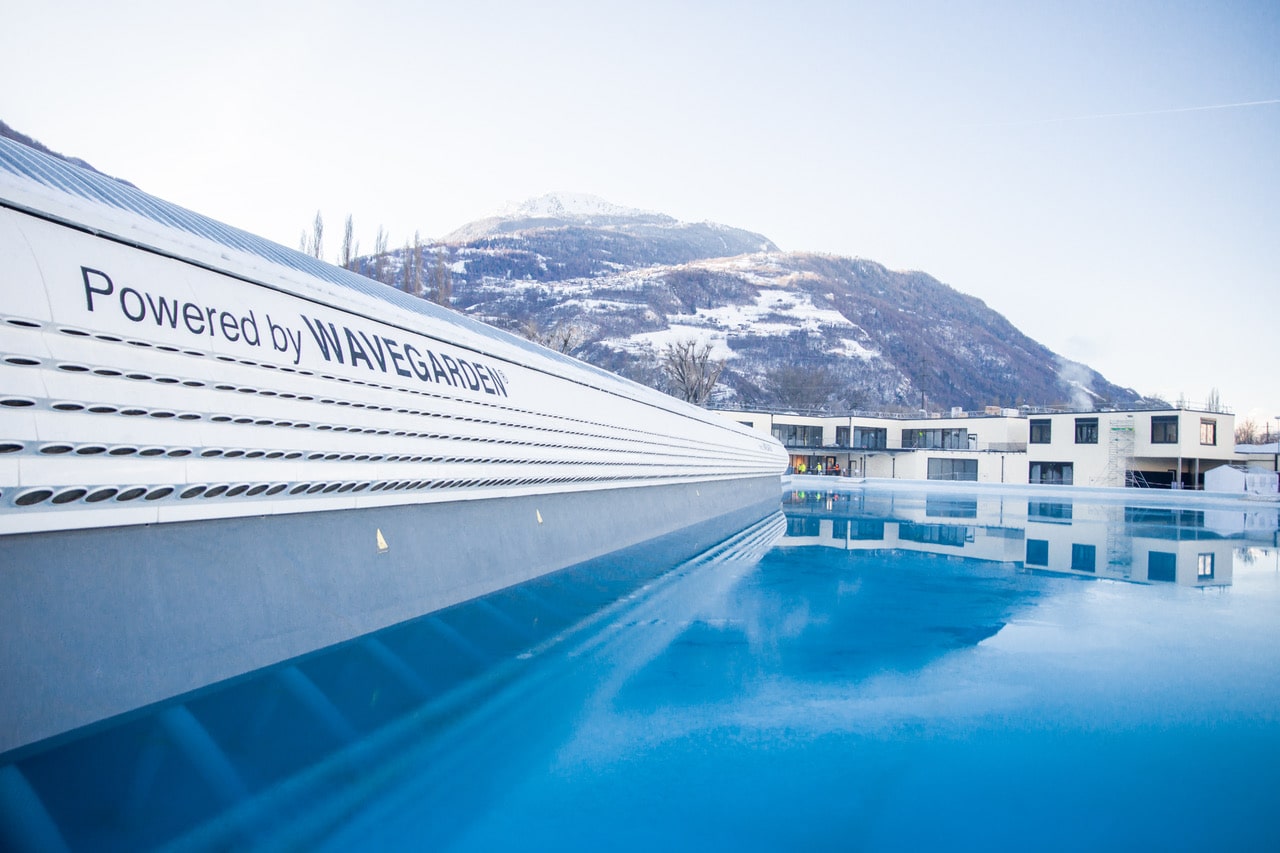 We bring to mind Swiss cheese, Swiss chocolate, and precision Swiss watches in our cliched thought process. No one is going to think about surfing, but that is set to change. We're all looking forward to the opening of the Alaia Bay facility in Switzerland.
It is a big build, and unbelievably, the man behind it, who has been working on the possibility of a wave pool in Switzerland, is only 25 years old. Adam Bonvin is the founder and visionary, and his dream is going to become a reality very shortly.
Out of all the wave pools in existence, the Wavegarden Cove model seems to be the most accessible and user-friendly. The Kelly Slater Surf Ranch is expensive, and the wave count is minimal. The Five Waves system seems fun but small. At the Wavegarden pools, like The Wave in Bristol and Urbnsurf in Melbourne, it just seems like there are so many people catching so many good waves.
The Alaïa Bay pool in Sion is going to make the Swiss surfers very happy. They have plenty of surfers for a landlocked country. They came 23rd in the ISA World Surfing Games in 2019 out of 54 teams.
It is also going to make the tourism sector very happy. A nation geared towards tourism has always been at a bit of a loss when the season's change, now has an alternative summer activity, and it is a board riding activity. The founder, Bonvin, is well aware of the seasonal benefits. "The actual wave is a lot more powerful than most people think. We have been embraced locally, as the facility brings four seasons of activity to the area," said Bonvin.
To ensure that the experience continues to grow and develop, Alaïa Bay and Bonvin have confirmed the very best learn-to-surf facilities. This could make a whole new generation of Swiss youngsters become surfers.
For those that already have the experience, there is the notorious 'Beast Mode.' It is a full-on barrel, but be warned, Beast Mode sucks hard off the bottom, so you'd better be nice and stable with a low centre of gravity in a Beast Mode barrel. Otherwise, you're going over-the-falls.
The technology, the 46 modules, or motors, allows for up to 1,000 waves per hour, so people will pick up skills pretty quickly. The next North Shore Hollywood movie could easily be about a Swiss surfer who wins a contest and slots into Pipe. In fact, that wouldn't even be weird anymore.
Right now, end of February 2021, the machine has been turned on for testing. They're also testing wetsuits and accessories, and the feedback coming out of there is that the water is fine. It's not too cold because wetsuit technology is so good and that the surfers are paddling all the time and hardly ever duck-diving.
Before long, it'll be warm anyway, as the European summer chases away the winter blues. Sion gets hot in summer, often breaking into the low to mind-30's. There will be boardshorts and bikinis when that happens. There will be a lot of waves ridden at the pool this year.
From the more advanced sessions – Advanced, Expert, Pro and Beast Mode, the waves counts will be a minimum of 10 waves a session but could get quite a bit more. A wave count north of ten waves in a 55-minute session makes for a very positive session.
While gearing up for the opening, the Alaïa Bay
management opened up pre-opening ticket sales. These were completely sold out in just a few days. So there is much excitement.