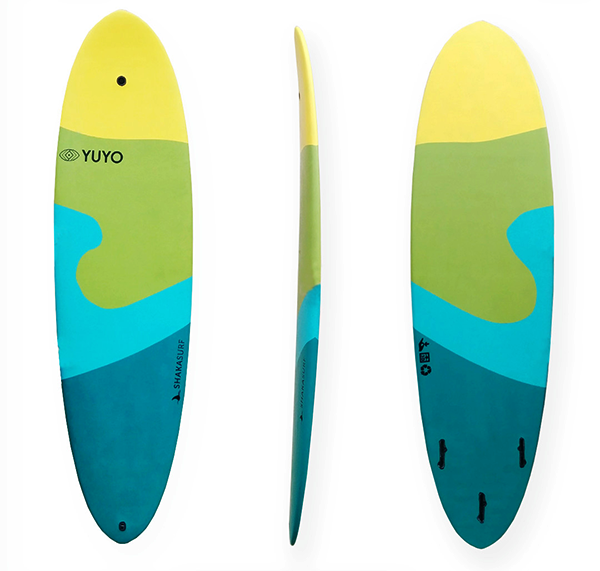 Manufacture & Delivery
From ordering to delivery can take approximately 4 to 8 weeks depending on our backlog and printing queues. However currently, we have boards freshly printed and laminated, and ready to go!
Currently we have one model available and in-stock, which can be delivered anywhere within the European Union with two delivery options: Standard (2 - 4 Weeks) and Express (5 - 7 Days)
ECO Egg Surfboard
Shaka Surf x Yuyo Surf have joined forces to create a fully customised and eco friendly surfboard made from recycled PET plastics and 3D printed!
New arrival
Eco friendly
Surfboards
Customer Reviews
I'm beyond stoked with this board. Quality, finish, and style is perfect for me!